Welcome to Quality Medical Care (QMC)
Situated in the heart of the New River Valley, Virginia, QMC – Quality Medical Care is your trusted partner in the journey to wellness and recovery. As a leading drug addiction therapy clinic, we understand the complexities of addiction and are dedicated to providing holistic and evidence-based care tailored to individual needs. Whether you or a loved one is navigating the challenges of alcohol dependence, seeking suboxone therapy, or looking for comprehensive drug addiction therapy, our team at QMC is here to support, guide, and walk alongside you every step of the way. Embrace a brighter future with QMC – where quality care meets lasting recovery.
Treatments include Suboxone® (buprenorphine/naloxone), Subutex® (buprenorphine) for expectant mothers, and Vivitrol® (Naltrexone).
Our treatments involve Vivitrol® (Naltrexone), Campral® (Acamprosate), and Antabuse® (Disulfiram).
For those looking to quit smoking, we offer CHANTIX® (varenicline) and other nicotine delivery treatments.
Benzodiazepines Dependence
Personalized treatments for those dependent on Valium, Klonopin, Xanax, and more.
Cannabis Product Evaluation "Medical Marijuana Cards"
Walk-in Same Day $80
Online Same Day $100
This is what makes our hearts beat faster everyday
Dr Q is absolutely wonderful! He never judges and genuinely tries to help. I feel like I can tell him anything and its really helped me. Best doc I've ever been to!!
Awesome doctor's and staff very nice and helpful and truly cares
Dr. Q is great! He honestly wants to help you, and is great to talk to about anything! There isn't another doc out there like him. 10/10
I've been a patient now for couple years...And Doc Q. Is the best doc around. He truly cares for his patients. And the other staff there is more then friendly. I love goin there & would recommend anyone trying to find a new suboxone doc.. To check this place out!!
Best clinic to go to hands down! Doctor Q. Is a great doctor an human being. Understanding, punchual, intelligent and bona fide. He's here to help and wants to.
Your Path to Recovery with Complete Confidentiality.
At QMC, we're here to guide, support, and empower you every step of the way. Don't wait another day; begin your journey to recovery with us. Contact QMC now and reclaim your life.
Quality Medical Care (QMC)
Our founder, Dr. Moises E. Quinones, M.D., fondly known as "Dr. Q", has dedicated four decades to the compassionate and effective treatment of substance use disorders. His vast experience, coupled with a genuine commitment to improving lives, positions QMC as a beacon of hope in the New River Valley.
In today's fast-paced world, mental health is an essential aspect
Read More »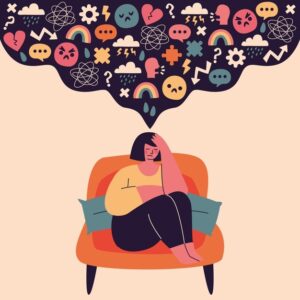 In today's fast-paced world, mental health is an essential aspect
Read More »
In today's fast-paced world, mental health is an essential aspect
Read More »